This call for papers is in support of the European Project "Smart Rehabilitation 3.0 Innovating Professional Skills for Existing Building Sector" Erasmus+ Program, Key Action 2: Strategic Partnership for Higher Education (smart-rehabilitation.eu; Instagram profile: @smart_rehabilitation).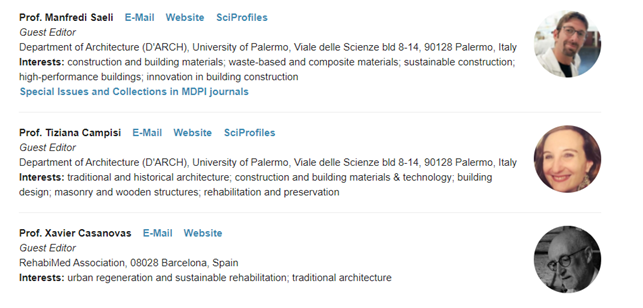 Construction is one of the most active sectors, moving million dollars worldwide, but often suffers from an atavic lack of innovation, especially in the development of dedicated and advanced professional skills.
The recent COVID-19 pandemic is revealing the population's need for a new way of living in confined spaces and managing everyday life. The traditional contemporary architectural design has shown all its weakness in relation to the novel situation we are all experiencing. Needs for individual, flexible and polyvalent spaces, for safer and protective environments, for sustainable green constructions are, today more than ever, necessary. Moreover, as pointed out by the United Nations, providing adequate salubrious housing is a fundamental and unavoidable global issue. Additionally, we have an extreme need for training new highly skilled professionals able to manage, in a conscious way, the novel architectural function, technological improvement, and material development relations between building, green spaces and the city. That is associated with the ideas of green architecture, smart construction, design-for-all, circular economy, building rehabilitation, and sustainability as the global post-pandemic paradigms. This exquisitely professional and academic study can result in a series of practical protocols useful for a new and conscious building design capable of facing the global problems afflicting our planet.
This Special Issue is aimed at collecting the most innovative studies and research into the concepts, methods, models, tools, and applications devoted to implementing the built environment and the existing architectural stock with sustainable proposals for a more inclusive, safer and cleaner world.