Smart Rehabilitation 3.0 is a 30 months long project co-funded by the Erasmus+ Programme of the European Union under Key Action 2: Strategic Partnership for Higher Education. The project aims to mitigate and cover the gap between educational offer and the social reality, by defining, a new professional profile of "Rehabilitation Expert" and the creation of homogeneous curricula, validated at European level, for the training of these experts, within the framework of higher education.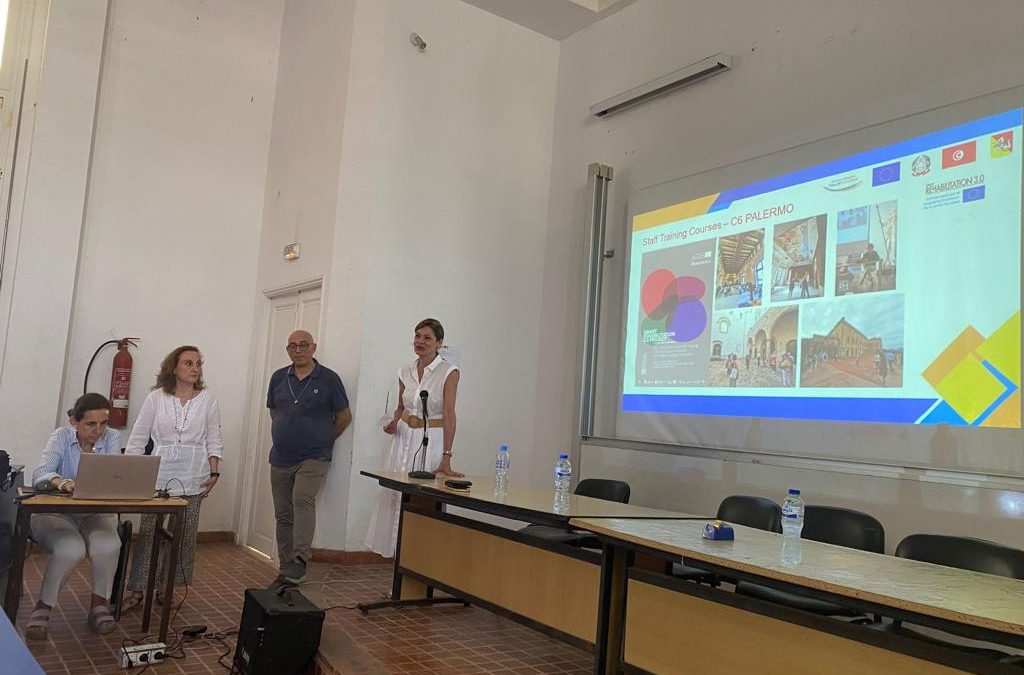 A week of meetings was held in Tunis from the 19th to the 23rd of June 2023 as part of the mobility and exchange activities of the strategic project called ACCADEMIA, Objective 2 - Support for training, research, technological development and innovation. As fragment...
Overcoming the gap between educational offers and the increasing European need of rehabilitation specialists by defining the new professional profile of "Expert in rehabilitation".
Creating homogeneous curricula for the new profession in the sector of existing building stock on European level.
Improving specialized training and making the construction sector more attractive to young university students, thus responding to the 2020 Construction Strategy.
Anticipating the needs of professional qualification allowing greater transnational mobility using innovative digital tools (BIM).